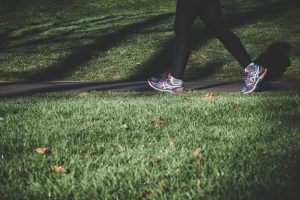 There's nothing better than being immersed in nature and fresh air. Whether it's a walk in the park, taking a trip beside a river or strolling around your own neighbourhood, walking is something that is accessible to so many of us.
The Mental Health Foundation says that 'even a short burst of 10 minutes of brisk walking increases our mental alertness, energy and positive mood.' There's also the social aspect of walking and talking, as well as moving your body, which is so important for heart health and strengthening our muscles and bones.
We really believe in the benefits of walking and are taking part once again in the North Kesteven Walking Festival this June. We'll be offering a stroll along the lovely River Witham at Tattershall Bridge on Thursday, June 29th, where you can spot a range of wildlife while getting out in the fresh air. For more details click here.